CENTRE DIRECTOR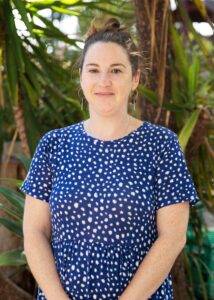 I completed a Bachelor of Early Childhood Education at the University of Melbourne in 2009. I have worked with children in a professional capacity since 2004: as a Kindergarten Teacher, Educational Leader and Nominated Supervisor for seven years; a Primary Teacher (in Australia) for two years; and as a Nursery Teacher (in London) for two years.
I have two young boys, Levi who is six, and Arthur who is one, who keep me very busy (and fit!).
I advocate for  child-centred, strengths-based approach to learning where the inclusion, safety, happiness and wellbeing of each child is prioritised.  I believe working in partnership with families increases the wellbeing, engagement and accomplishment of the children.
I am very excited to be offered the opportunity to join the Dawson Street team and look forward to meeting you all! My door is always open, and I look forward to continuing the well-developed partnerships and strong community culture that makes Dawson Street so special.