DIPLOMA-TRAINED EDUCATOR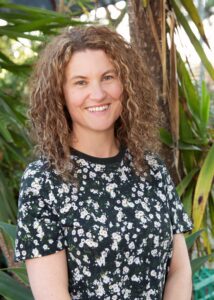 I have a Diploma in early childhood education and care, I have worked in the industry for fifteen years.
I have previously owned a small retail business in Kensington (Melbourne) from the year 2010-2014, by the end of the year 2014 I began to have my second calling back in to the child care sector.
During my career in early childhood, I have worked for private, council and smaller co-operatives. I grew up in Brunswick and find my self back here after all these years, many childhood memories. 😊
I have twin boys who are in year 8 this year (2020), who keep me on my toes.
To keep myself fit and healthy I practice Iyengar yoga. I enjoy spending time with family and friends on the weekends as well as leaving some time for myself to reflect upon life and its many challenges.
I am a big believer in allowing children to direct their own play and we as educators observe, document and program, to scaffold their learning by extending and using intentional teaching strategies.